My Practice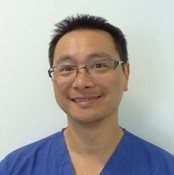 Dr. Kare Tang
Dr. Kare Tang
Tel: 07920 111537
I am a consultant cardiologist trained in the UK and have been practicing since 2002 both in the NHS as well as a private sector. My current base is in Colchester, Essex as well as in London.
My places of specialist training includes world renowned institutions (Papworth Hospital, Cambridge; Hammersmith Hospital, London and Prince of Wales Hospital, Hong Kong).
I am experienced in broad areas of cardiology with interests in cardiac prevention and rehabilitation, heart rhythm disturbances and pacing, valvular heart diseases, management of hypertension, lipid control, diagnosis and the treatment of heart failure as well as coronary heart disease. I look after patients with congenital heart disease (heart defects from birth) as well as providing a service with the local obstetricians in looking after pregnant ladies with heart disease.
My sub-specialty interest is interventional cardiology where I am highly experienced in the treatment of coronary artery disease via a percutaneous method (Angioplasty and stenting with Percutaneous Coronary Intervention). I also perform cardioversion to restore heart rhythm disorders and insert subcutaneous Loop Recorder Implant for prolonged heart rhythm monitoring.
I also have vast experience and carried out numerous coronary angiography as well as cardiac pacemaker insertion. I developed the pacing service at Colchester Hospital which has now flourished to a high volume pacing centre in Essex. I introduced the radial artery approach (access via the wrist) to invasive coronary angiogram which has now been the preferred access by clinicians in Essex as well as by patients. This improved patient comfort and shorten the length of stay.
I have full access to all Non-invasive investigations including:
ECG/24 hour Holter or longer monitoring
Exercise ECG
24 hour ambulatory blood pressure monitoring
Echocardiogram (transthoracic as well as transoesophageal)
Myocardial perfusion scan imaging.
Cardiac MRI imaging
New techniques of CT coronary calcium scoring and CT angiography
Stress Echocardiogram
I attend regular cardiac Multi-Disciplinary Team meeting to discuss and provide the best care for my patients and keep abreast of new development and up to date guidelines on all aspect of cardiology care.
I carry out the highest volume (300 per year for the last 9 years) and treat even the most complex coronary disease (chronic total occlusive disease) with many patients unsuitable for conventional surgery with good success and patient satisfaction. Despite taking on high risk patients, my complication rate is significantly below the national average.
Despite high volume of complex work, I am still enthusiastic in cutting edge research and have been co-author in many ground-breaking publications (ORBITA study and DEFINE-FLAIR study) in major journals which has changed practice in cardiology for better patient care.